[Wedge100BF-series] Console failure Follow
Purpose:
This is the troubleshooting guide for Console failure on Wedge100BF-series.
Model:
Wedge100BF-32X/65X/32QS
Procedure:
Step 1. Make sure the problem is not cause by physical console cable
Try another console cable that already ensure it can work well.
Step 2. Check the Baud Rate setting on the console terminal
The default baud rate of BMC is 9600, make sure the console terminal setting is correct.
If try "Enter" and "ctrl + x" still couldn't see anything on console terminal, the switch required RMA.
If see some garbled text when press "Enter", but can check BMC normally after "ctrl + x", please check the following Step 3.
Example: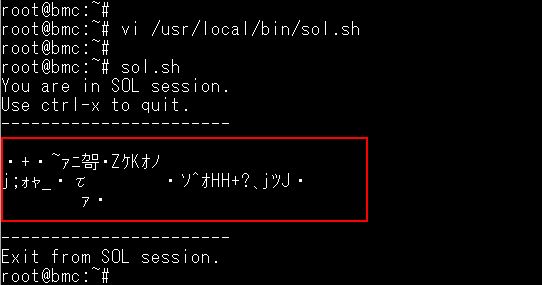 Step 3. Modify the sol.sh and BIOS baud rate and reset to 57600
Please follow the article : [Wedge100BF] Recover BIOS garbled
Note: Since the sol.sh setting won't be saved after OpenBMC reboot, we recommend to reset the baud rate to default, 57600, as the article.