How to download the current firmware? (ONIE, Accton_Diag, CPLD, BIOS, FPGA, BMC) Follow
Purpose:
This post shows the procedures to download the firmware from Edgecore support portal.
Procedure:
STEP1. Visit the Edgecore support portal. https://support.edge-core.com
STEP2. Login to the account and click the "Download" icon.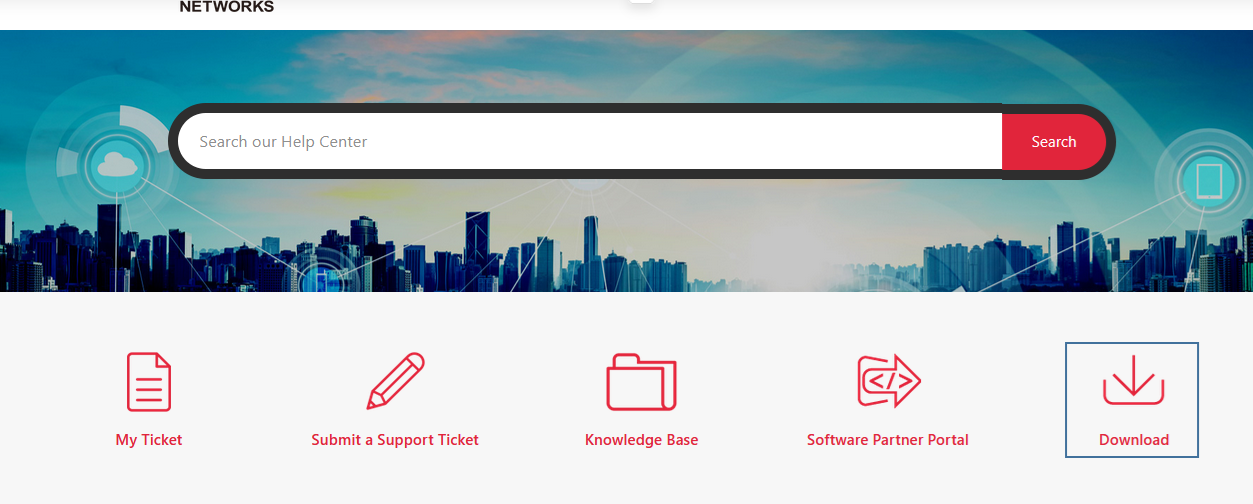 STEP3. Click the link from the article icon, or category from the left side.
Open Networking Switch Download (ONIE, BIOS, CPLD, FPGA, BMC, ACCTON-DIAG)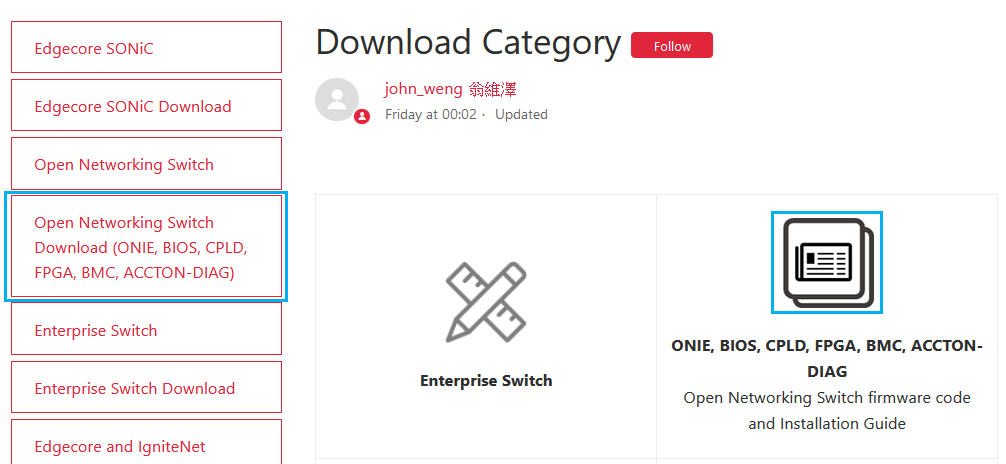 *Note: If you don't have an account, please "Sign up".
Reference: How to "Signup"?
STEP3. Select your model then start to download your own firmware.
*Note:
1. There are two kinds of SSD interfaces in AS5712, AS5812, AS6712, AS6812, (eUSB and mSATA).
Select the corresponding firmware that matches your model. If you don't know how to check, please see the reference. (How to check your SSD interface?)
Reference: How to check your SSD type?