Login failure - Forbidden Follow
If you see the message with "Forbidden, Invalid authenticity token" when you try to login the Edgecore Customer Support portal(as below picture)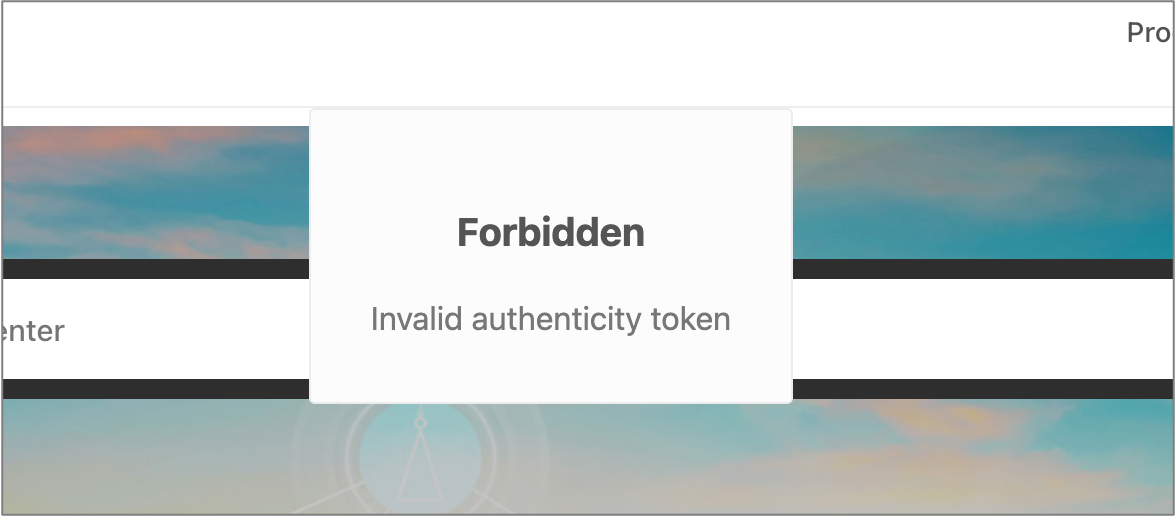 This is because system need your browser to allow 3-party cookie.
Below I use google chrome as example to enable the 3-party cookie.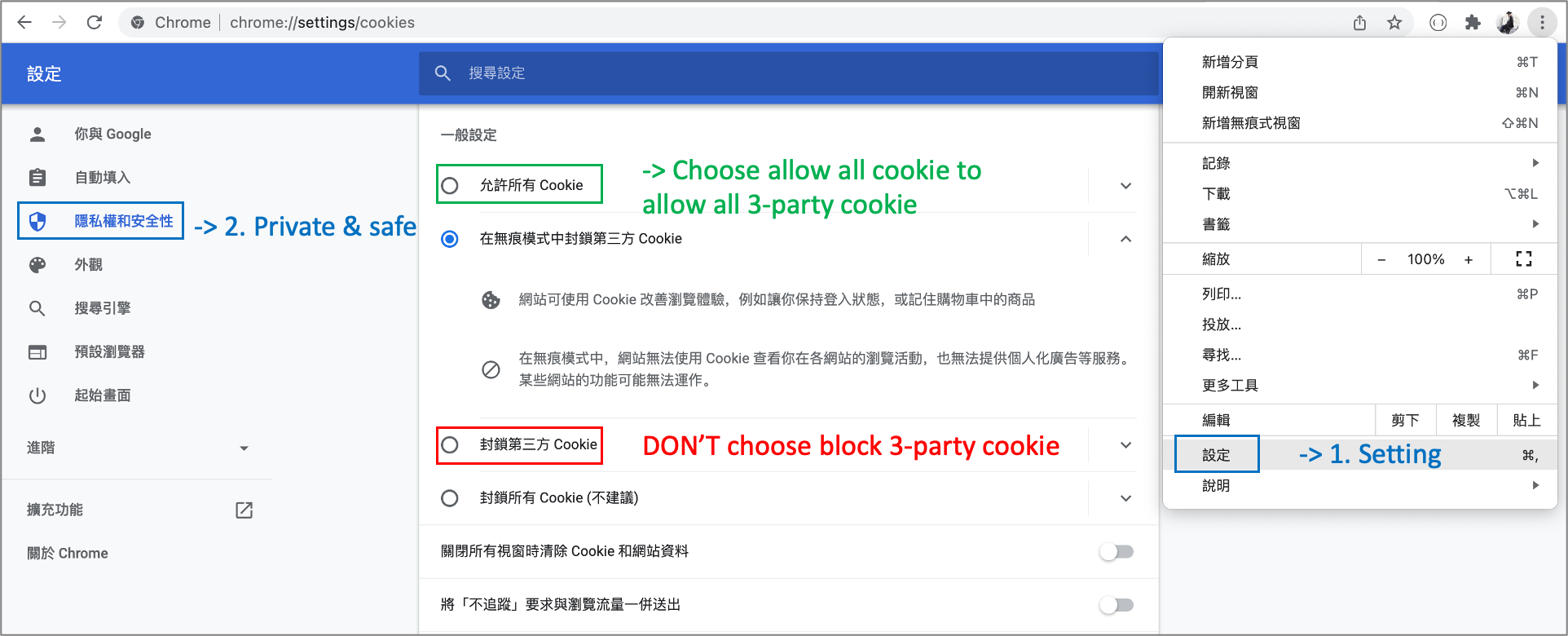 1. Open setting page.
2. Find Private & safe
3. Choose "allow all cookie" to allow all 3-party cookie
And you should be able to login now.
Notice that IE Explorer is not support in our system.
Please use other browser, like Chrome, Firefox, Safari, etc.