The ECIS4500 series support fast failover ring protection (E-Ring) with the ability for the network to detect and recover from incidents without impacting users, meeting the most demanding quality and availability requirements. Rapid recovery time when problems do occur is as low as 20 ms.
 
How to configure E-Ring(single ring)?
The network topology and configuration show as below,
Single ring topology: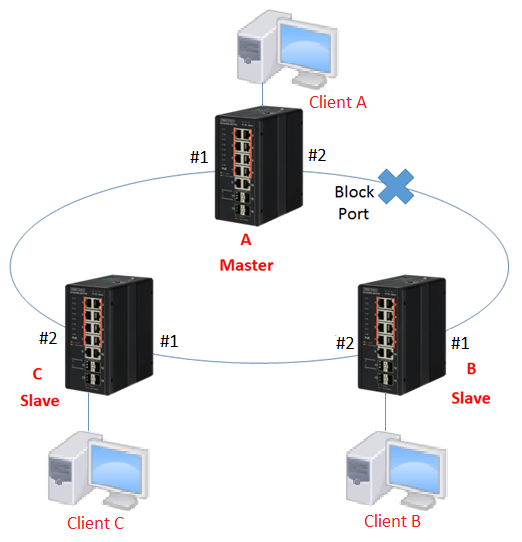 ※Please do not connect the Ethernet cable before finishing configuration of E-ring.

 
Configuration:
1. Since ring protection is a media redundancy protocol (IEC 62439-2), please disable any other anti-loop protection.
1-1 Disable Spanning-Tree on all ports: (Spanning-Tree by default is enabled)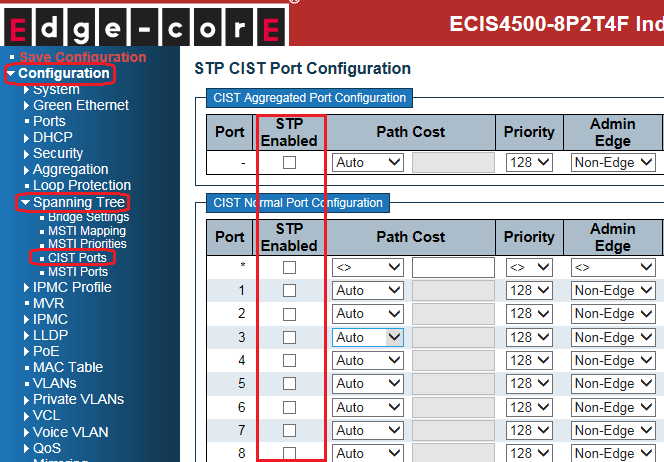 1-2 Disable Loop Protection on all ports: (Loop Protection by default is disabled)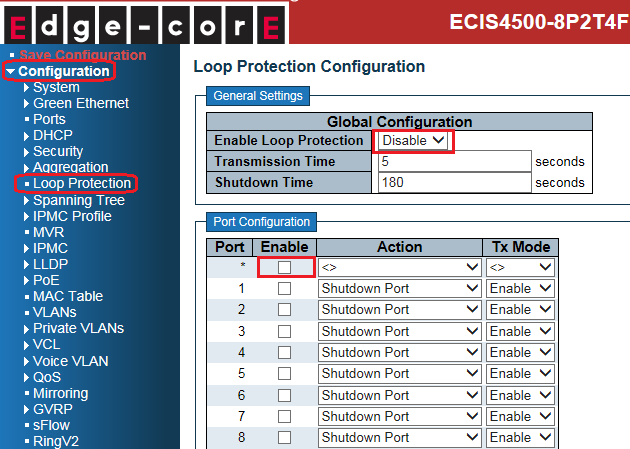 2. Configure E-ring on all switches.
- Master(switch A):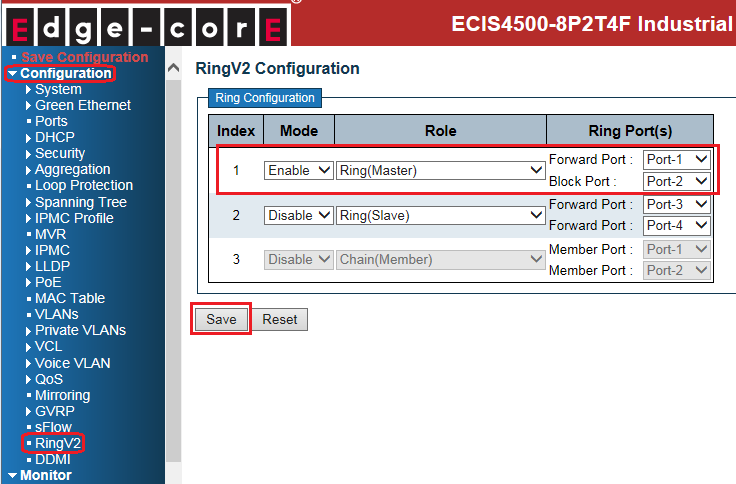 - Slave(switch B, C):


※There is only one Master in the ring topology, others are Slaves.
 
3. Connect Ethernet cables.
※Block port is always on the Master device by default. (If there is no link failure happened)
 
4. Check the E-ring status:
- Master(switch A):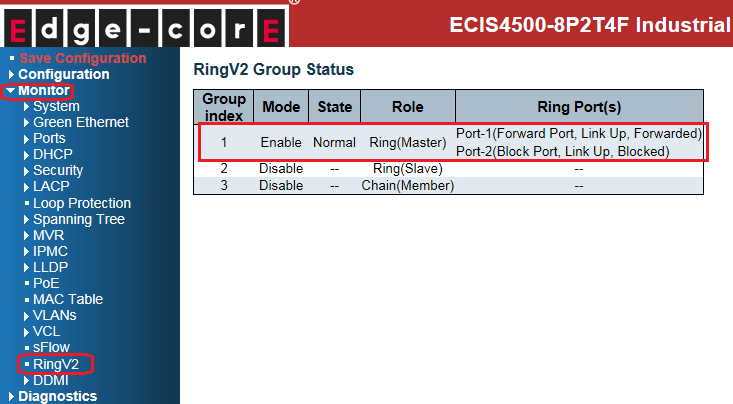 - Slaves(switch B, C):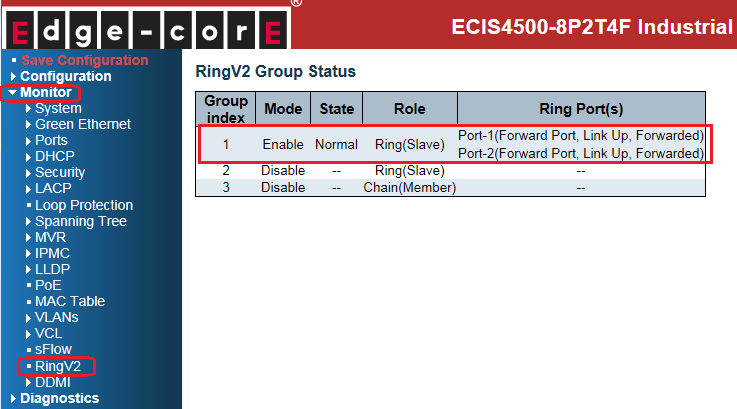 Introduction: The behavior of E-Ring if link failure:
 
If state of E-ring is normal, the blocking port is on the Master device (switch A).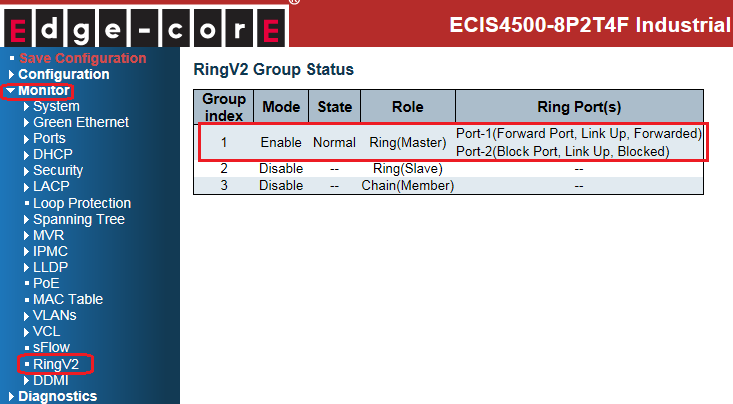 Then, the data traffic from Client A to Client B will be forwarded through switch A -> switch C -> switch B.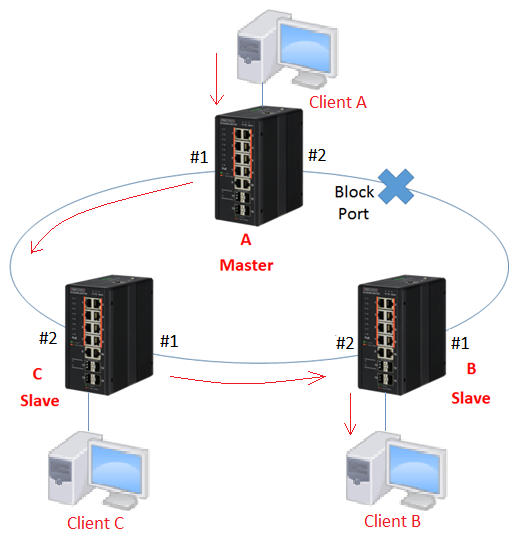 If there is a link failure happened as below, the blocking port will change the state from blocking to forwarding within 20ms. Also, the state of E-ring will change to "Fail". Then the traffic flow will change to switch A -> switch B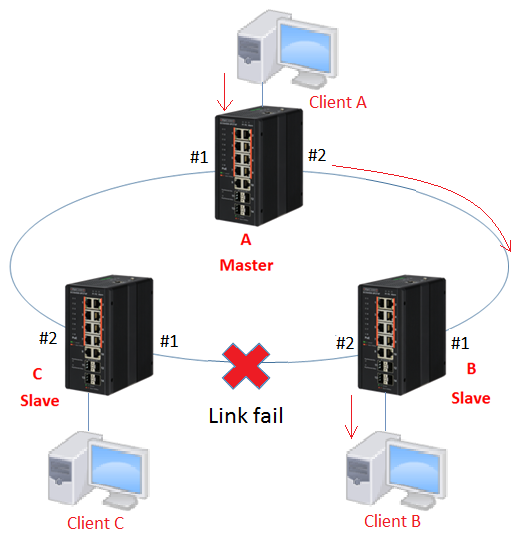 The status on each switch when link failure:
- Master(switch A): state of port 2 is changed from blocking to forwarding.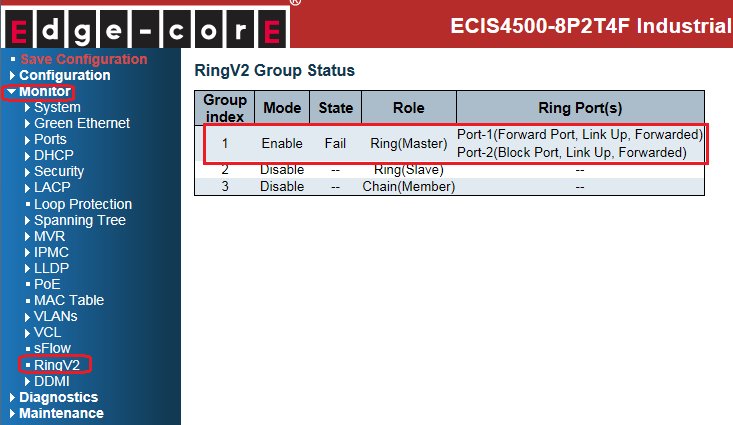 - Slave(switch B): port 2 links down.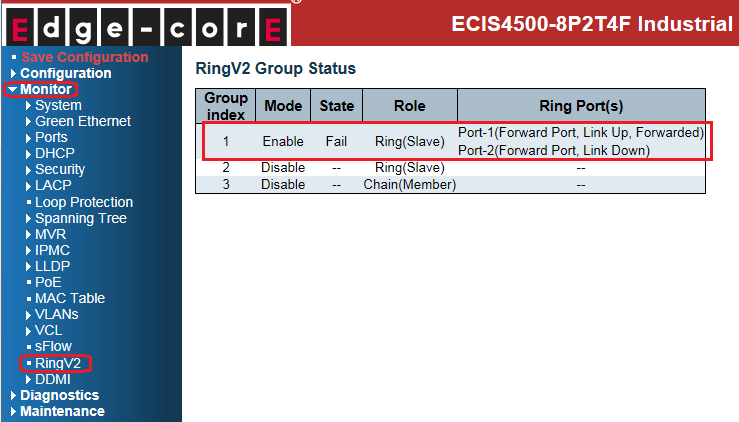 - Slave(switch C): port 1 links down.