1. Visit Edgecore Support Portal(https://support.edge-core.com)
2. Please, according to the following picture.
A.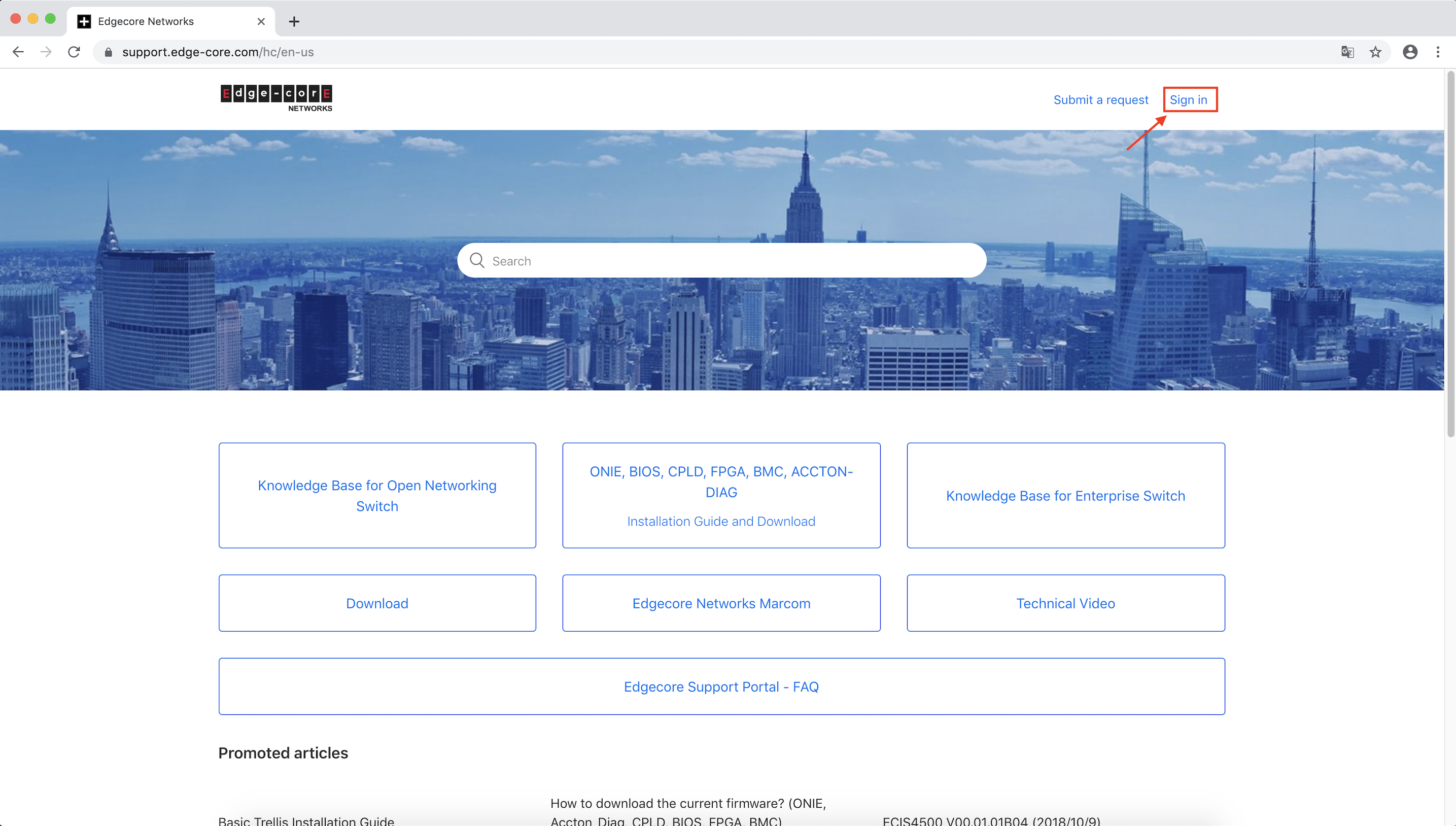 B.
.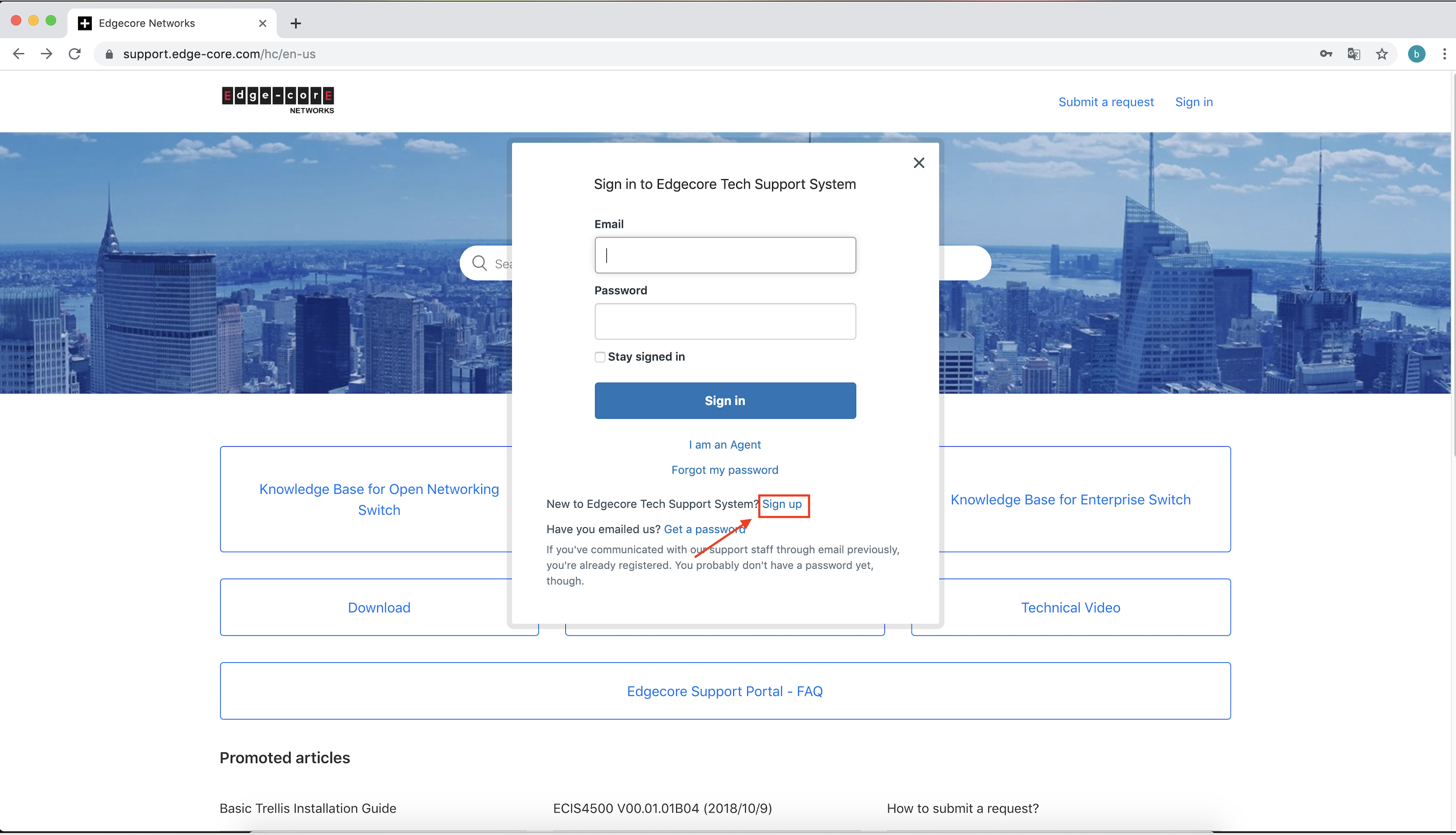 C.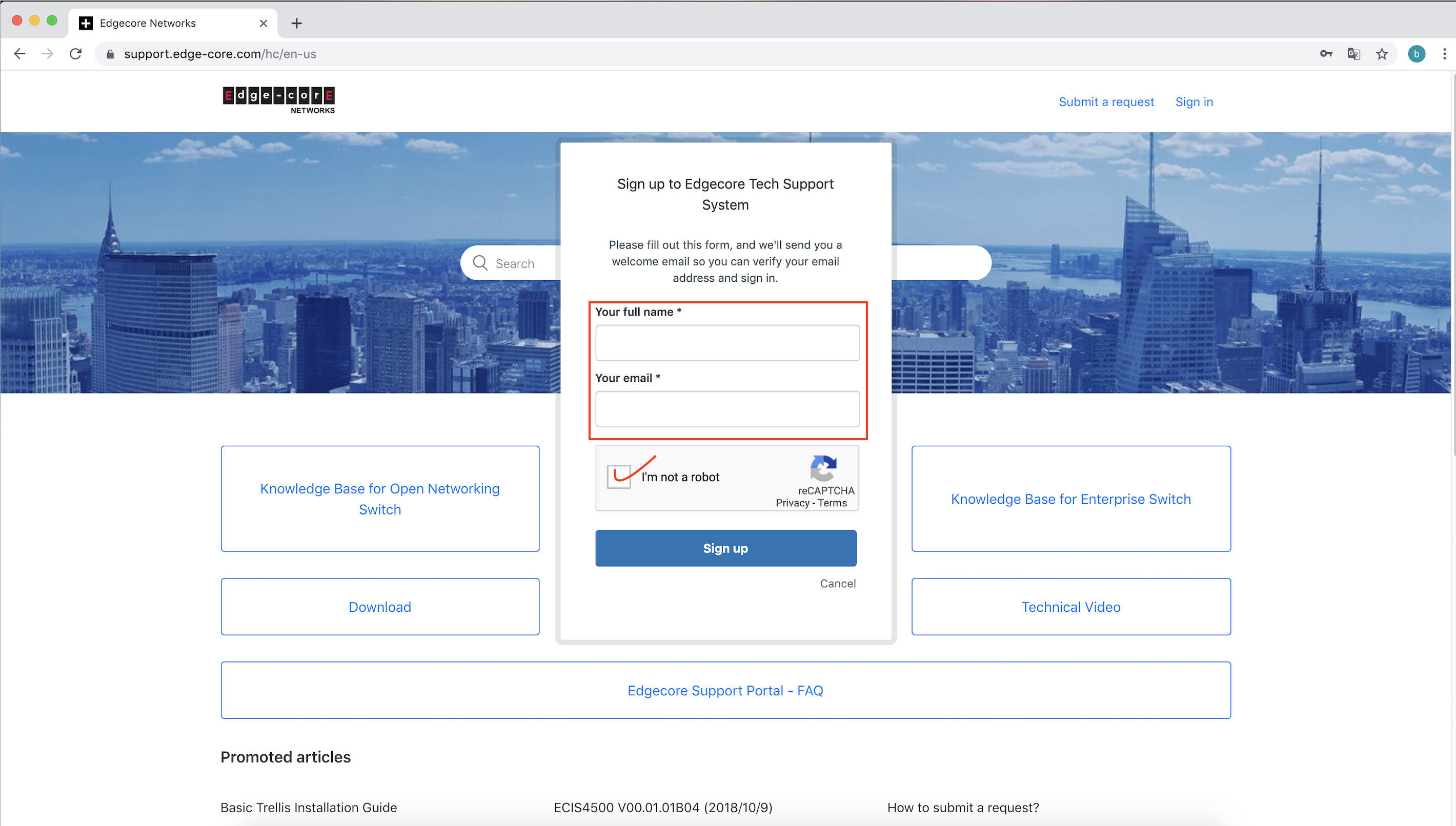 3. You will receive a mail for creating a password.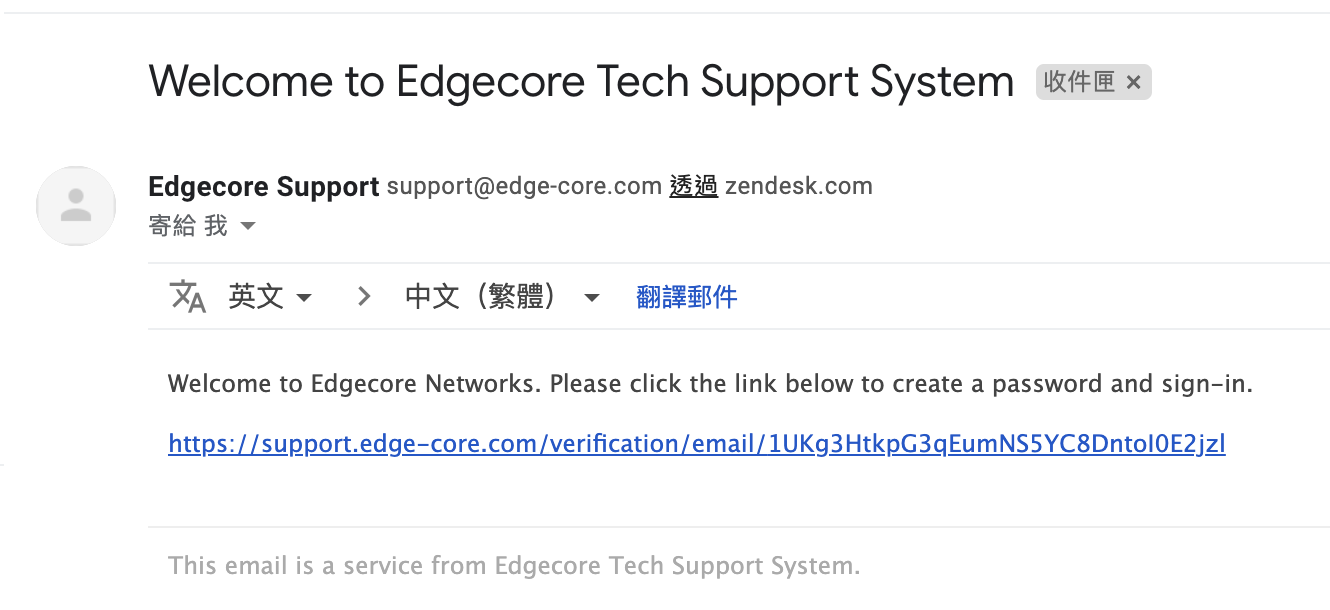 4. Click the link and set your password.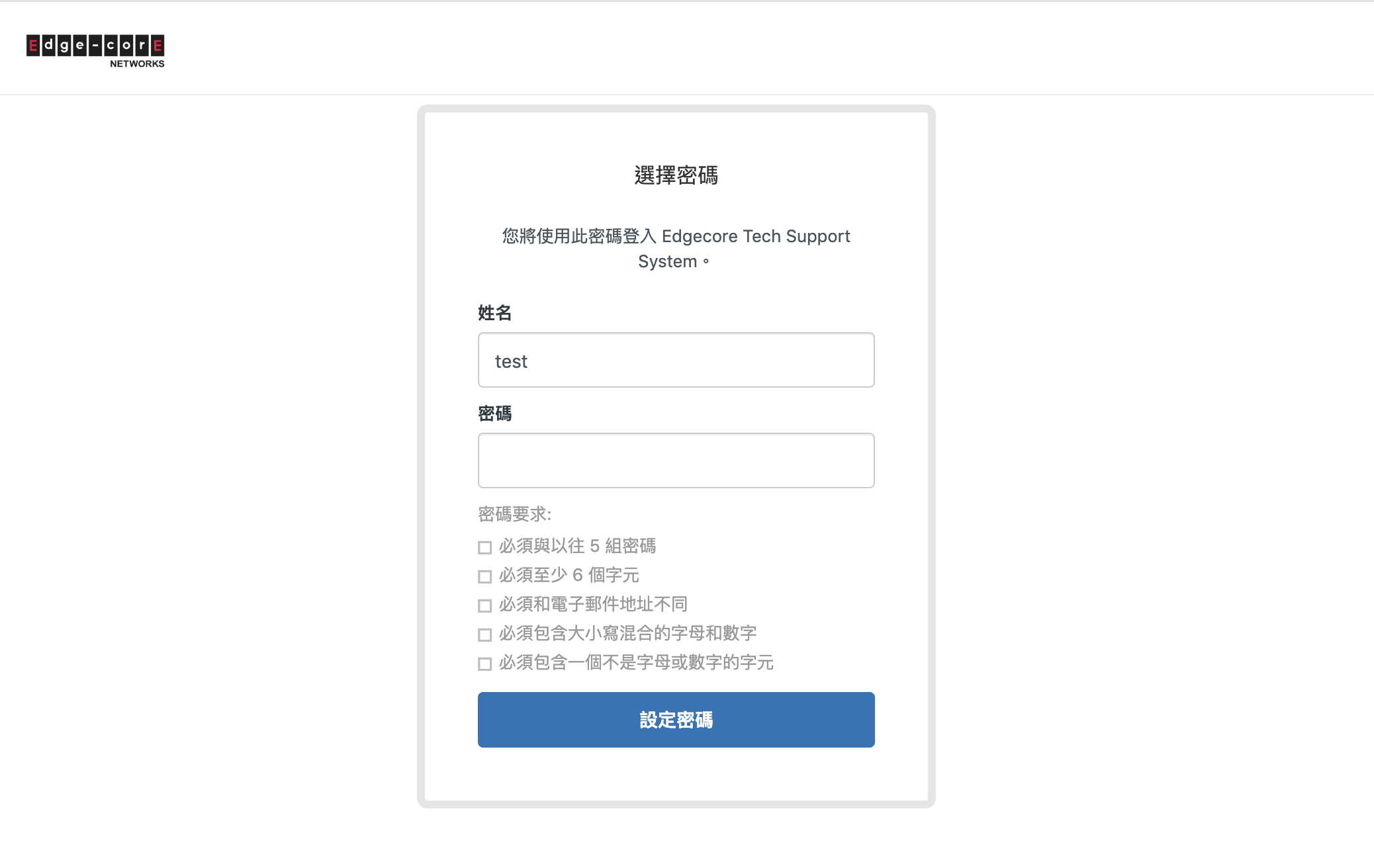 *Note: Please follow the rule about the password setting.
Reference:User Password Restriction
5. Now, the "Sign up" procedure is completed, you can enjoy the Edgecore support portal.