How to auto upgrade ECW7220-L image by EWS4502 ?
1. ECW7220-L is managed by EWS4502
2. Modify ECW7220-L image name to apimage-3.tar
3. Upload apimage-3.tar file to TFTP server
4. Upload ECW7220-L image to EWS4502
System -> System Utilities -> Upload File to switch ->
Select File Type to "AP Image File"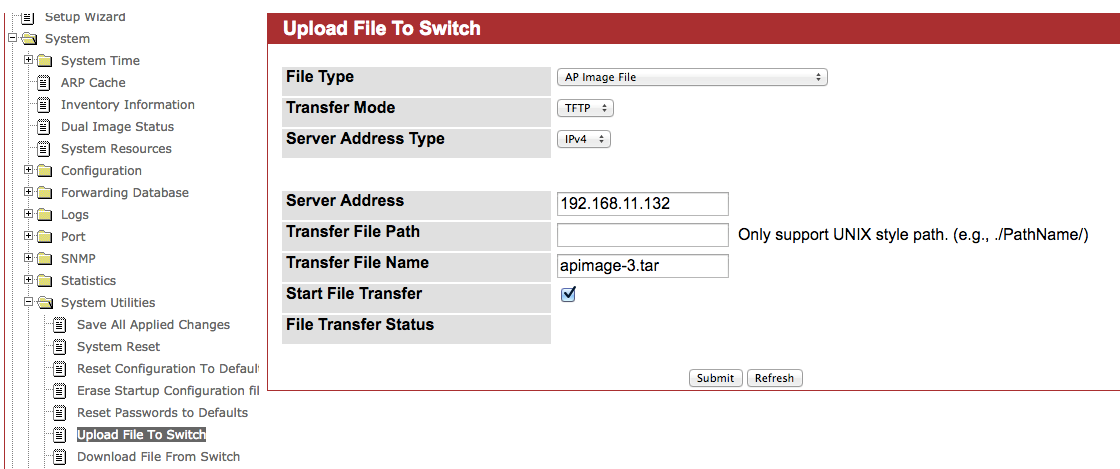 5. Enable "AP Auto Upgrade" function in AC web UI
System -> WLAN -> WLAN Configuration -> Global -> AP Auto Upgrade -> Enable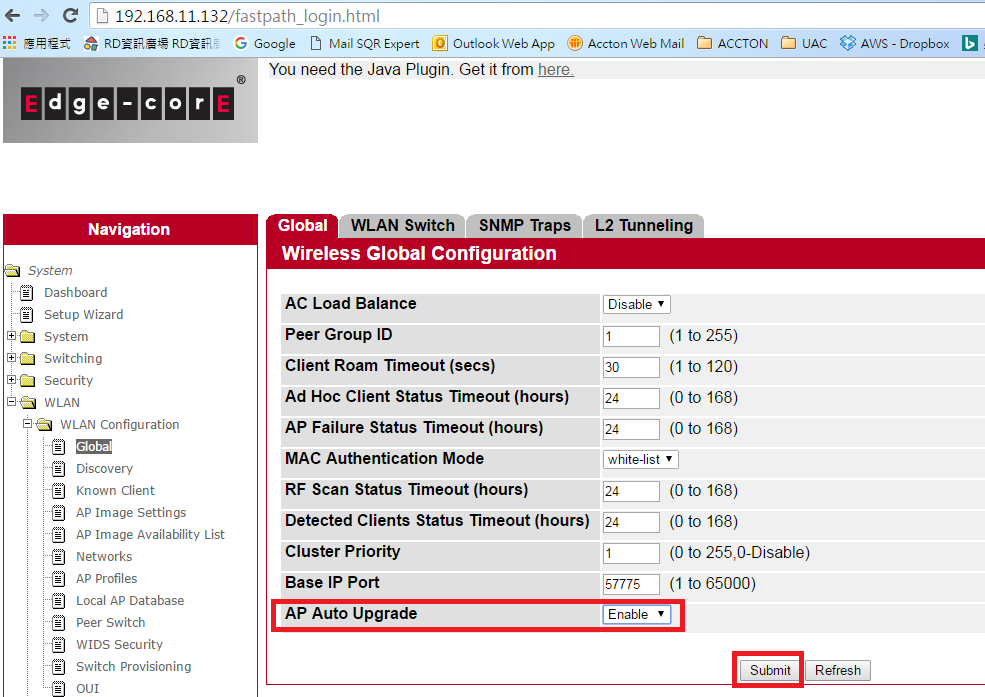 6. Click "Reset All" to start ECW7220-L upgrade process in EWS4502 web UI
System -> WLAN -> AP Management -> Reset -> Reset All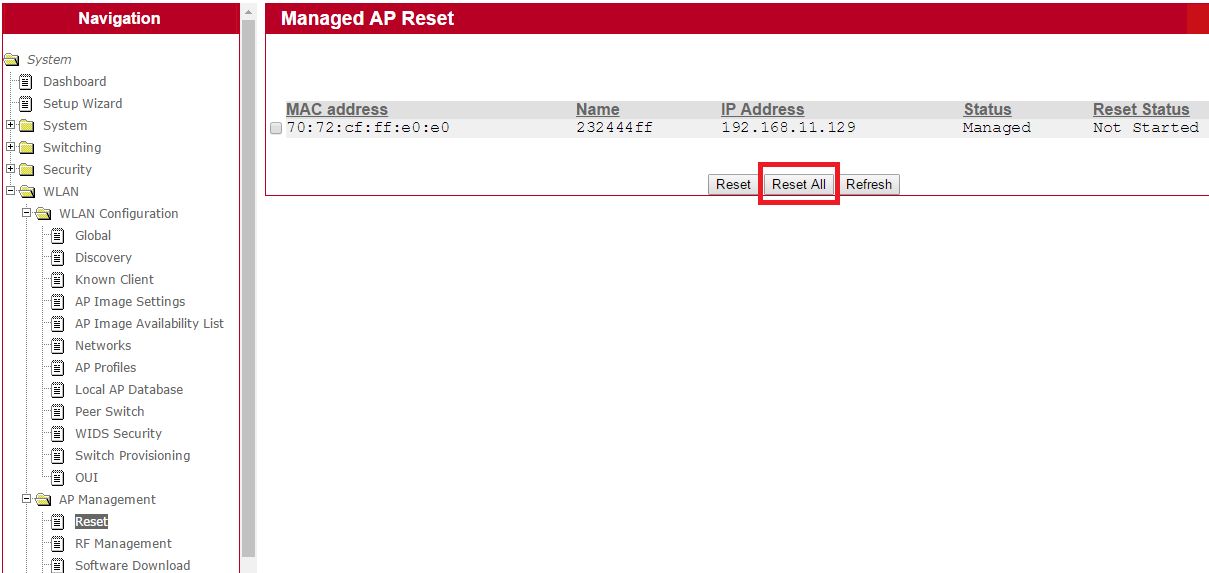 7. User can check upgrade status in EWS4502 web UI
System -> WLAN -> Status/Statistics -> Managed AP -> Software Version