How to sync the cluster configuration between two Access Controllers ? Follow
By default, the AC cluster feature is enabled.
Suggest the user modify the cluster priority to be higher on one AC to be the cluster master.
If the 2 AC are in the same broadcast domain, you can see the Peer switch info.
(WLAN -> Status/Statistics -> Peer Switch)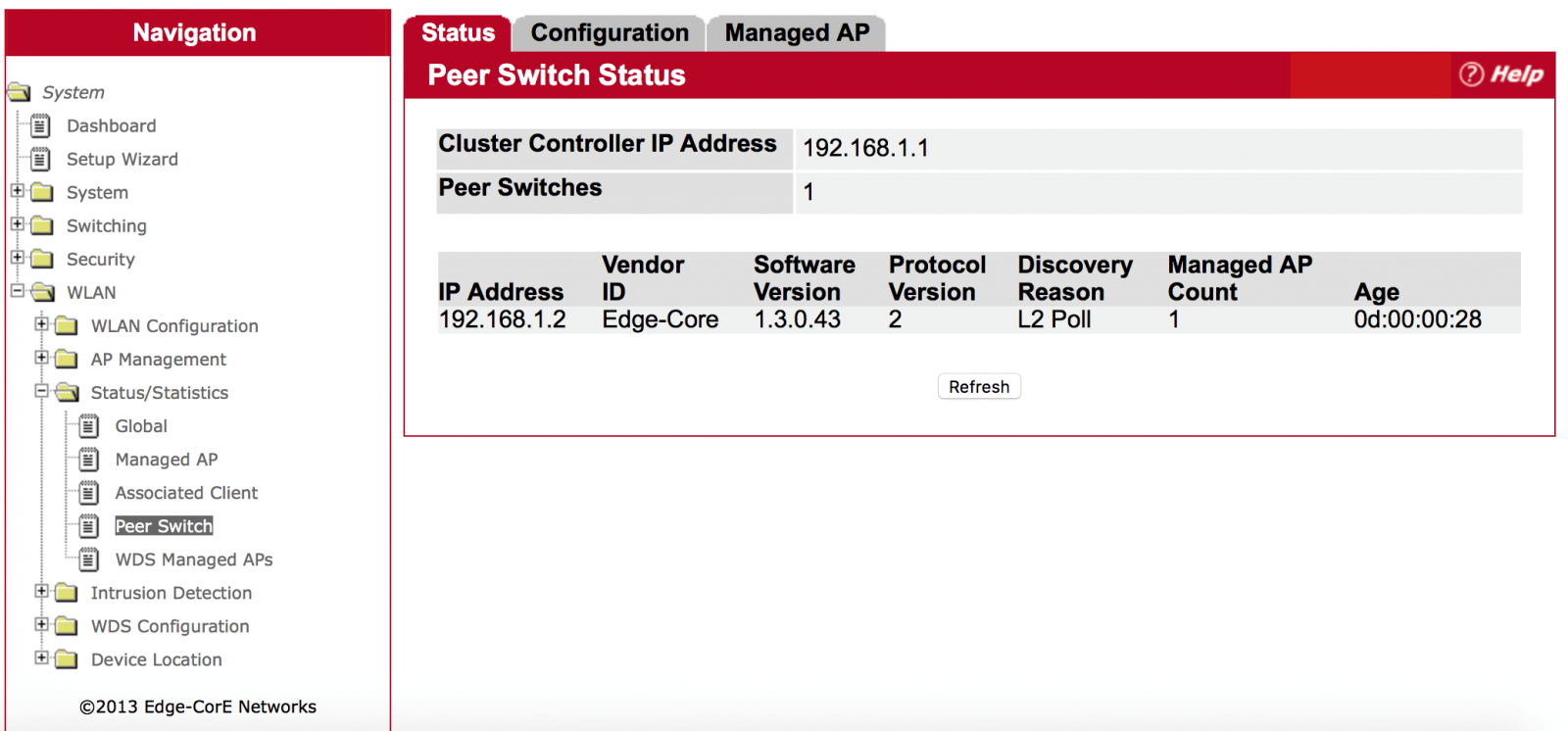 (WLAN -> WLAN Configuration -> Peer Switch)
Choose one of the peer switches and press the "Start" Button. (Use "Start All" for all peer switches)