How to upgrade ECS4120 loader version to extend the ECC (Error Correcting code) support?
The ECS4120 Loader version 0.0.3.0 and above support ECC (Error Correcting code).
Environment and Preparation:
The ECS4120 switch (Its loader version is 0.0.2.6. Check it by the command "show version")
Windows PC(Win7, Win8 or Win10) with one Serial COM port
Script - ECS4120_uboot_upgrade_v1.0.2_BH2.zip
Configuration: Modify config.ini
[serial] section: Serial COM port
Caution: DO NOT modify [product] section's "type" parameter in the config.ini
Example: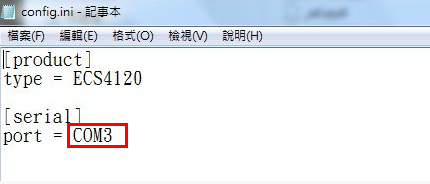 How to check Serial COM port on the PC?
In Device Manager (Start -> Run -> devmgmt.msc)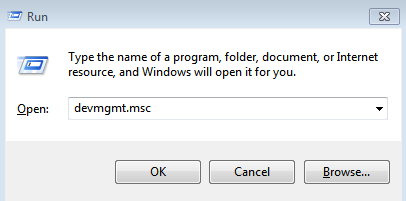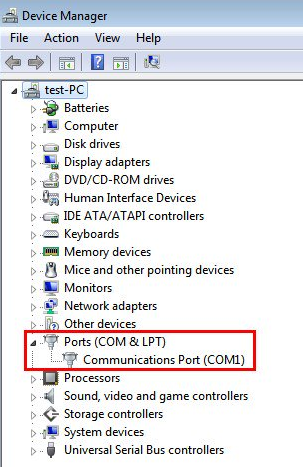 Caution:
Before running the script, please turn OFF all the terminals on the PC and power OFF the Switch.
Upgrade loader:
Step 1: Run the script "uboot_upgarde.exe".
Double click "uboot_upgrade.exe" to run the script.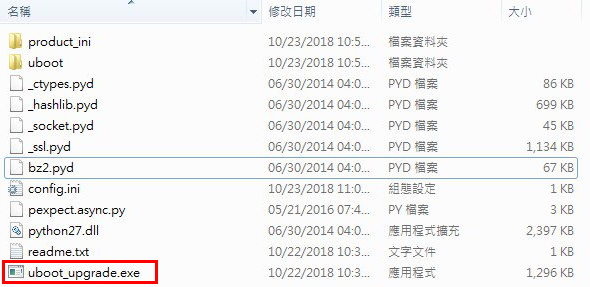 Step 2: Power ON the switch
The script will execute automatically.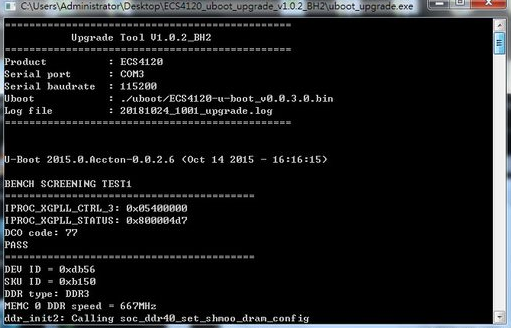 After upgrading, uboot_upgrade.exe will close by itself.
Caution:
When running the script, please DO NOT remove the console cable and unplug the power cord.
If it failed to upgrade, please send your request and log file to support@edge-core.com