How to send email notification when specify event occur? Follow
1. Click System menu, System > Preferences > ECView > Notification > Email Actions
Set the SMTP server and make sure test mail available sent successfully.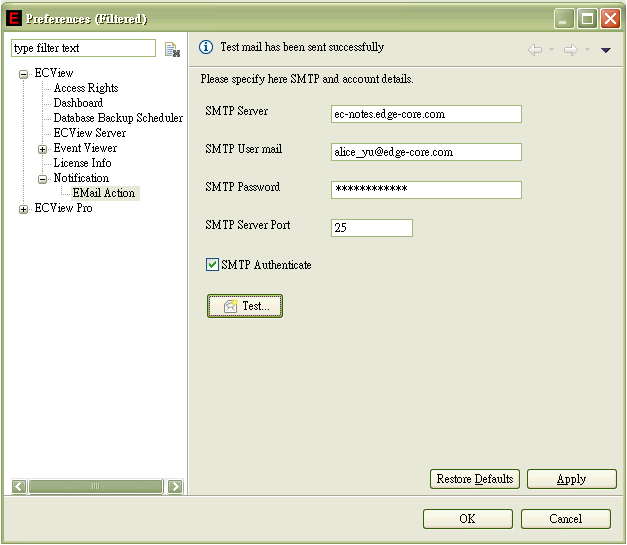 2. Click Tools Menu, Tool > Notification
Add a notification rules and specify the email address that need to send.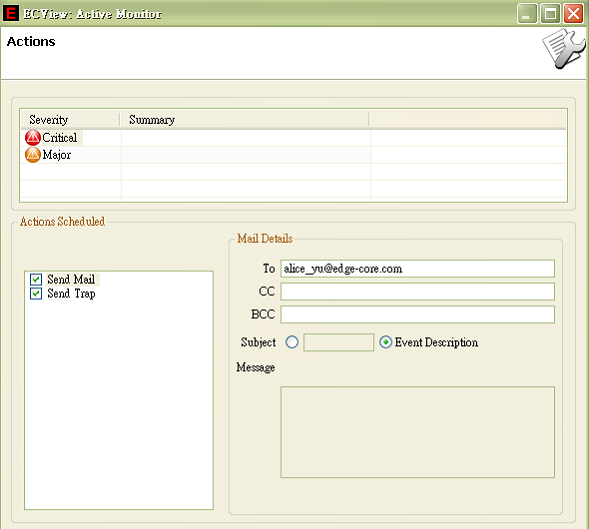 3. When ECView Pro received specified events will send out the email notification.