What is Site Grouping
ISP user in ecCLOUD usually needs to manage multiple customers with multiple sites in the same cloud, Monitor Single customers' devices health status in multiple sites may be difficult.
In order to solve this problem, ecCLOUD provides Site Grouping.
Rather than switching between multiple sites, ISP user can create site Grouping and add same customers' sites into single site grouping.
ISP user can then see information from multiple sites in one aggregated page, such as: Device online/offline, Config State, Registration State……e.t.c.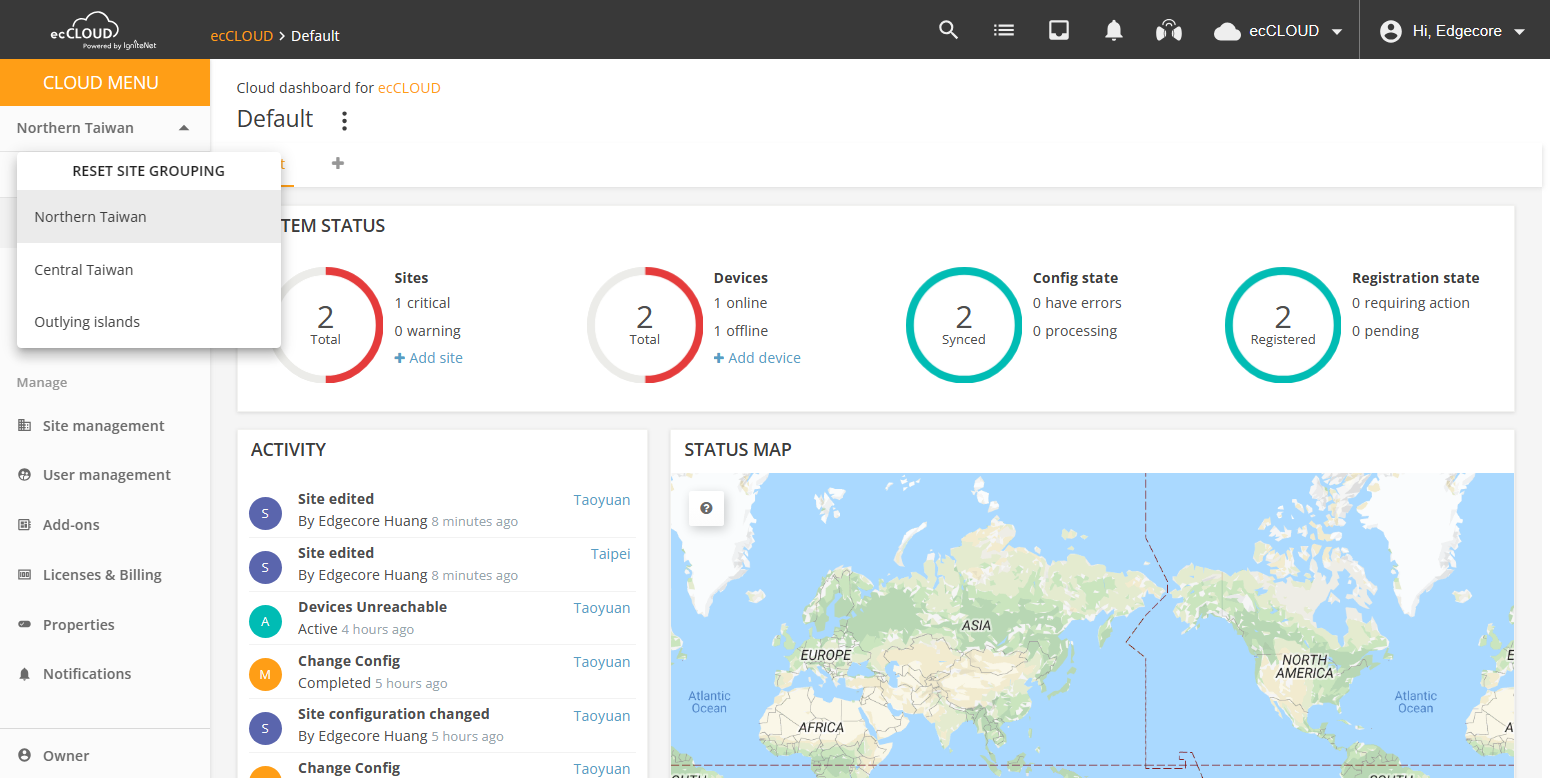 Who can use Site Grouping?
Only Cloud Owner and Cloud Administrator have permission to use Site grouping.
How to Add Site Grouping?
1. Navigate to Site Management page.
2. Click Manage Site Grouping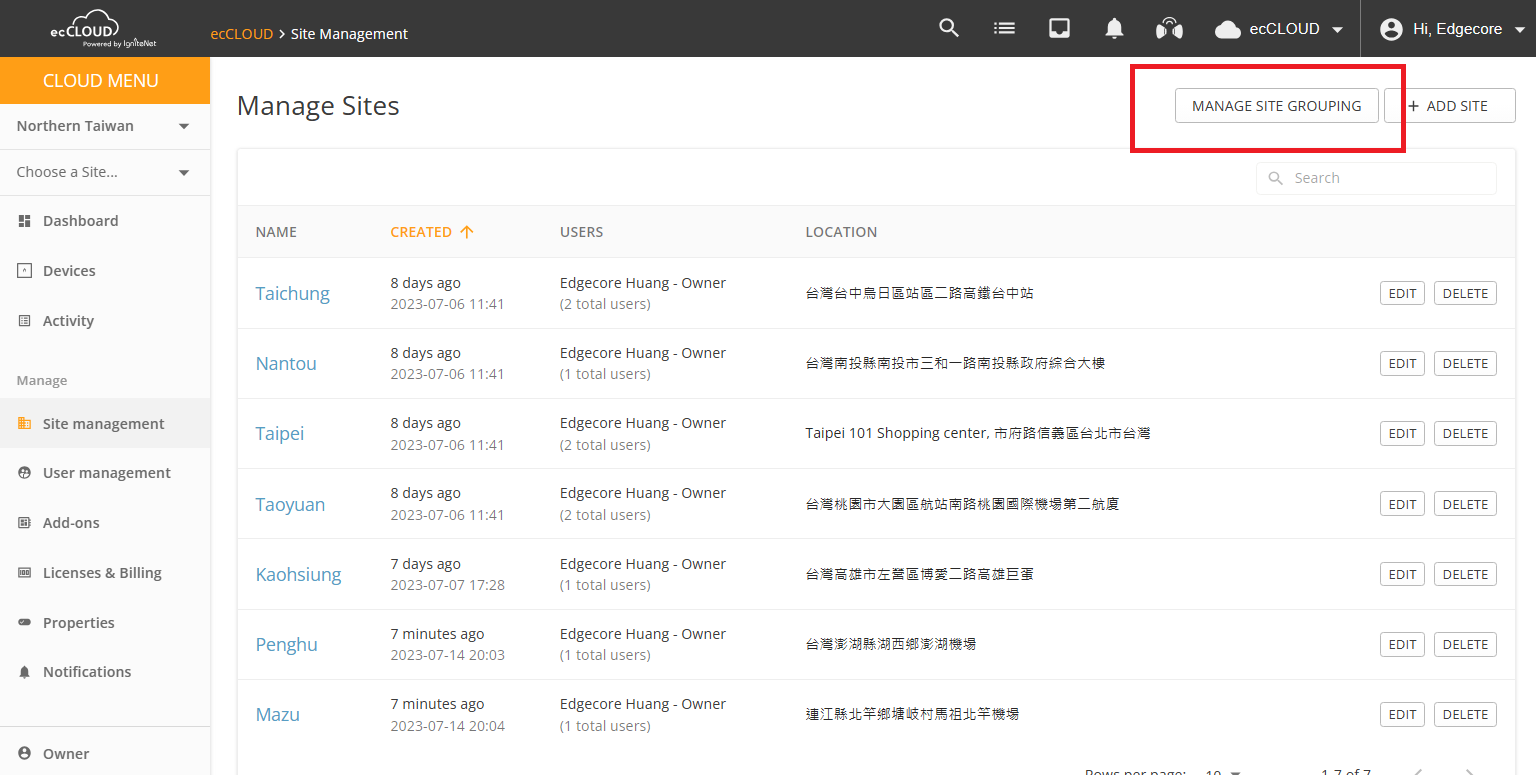 3. Click Add Site Grouping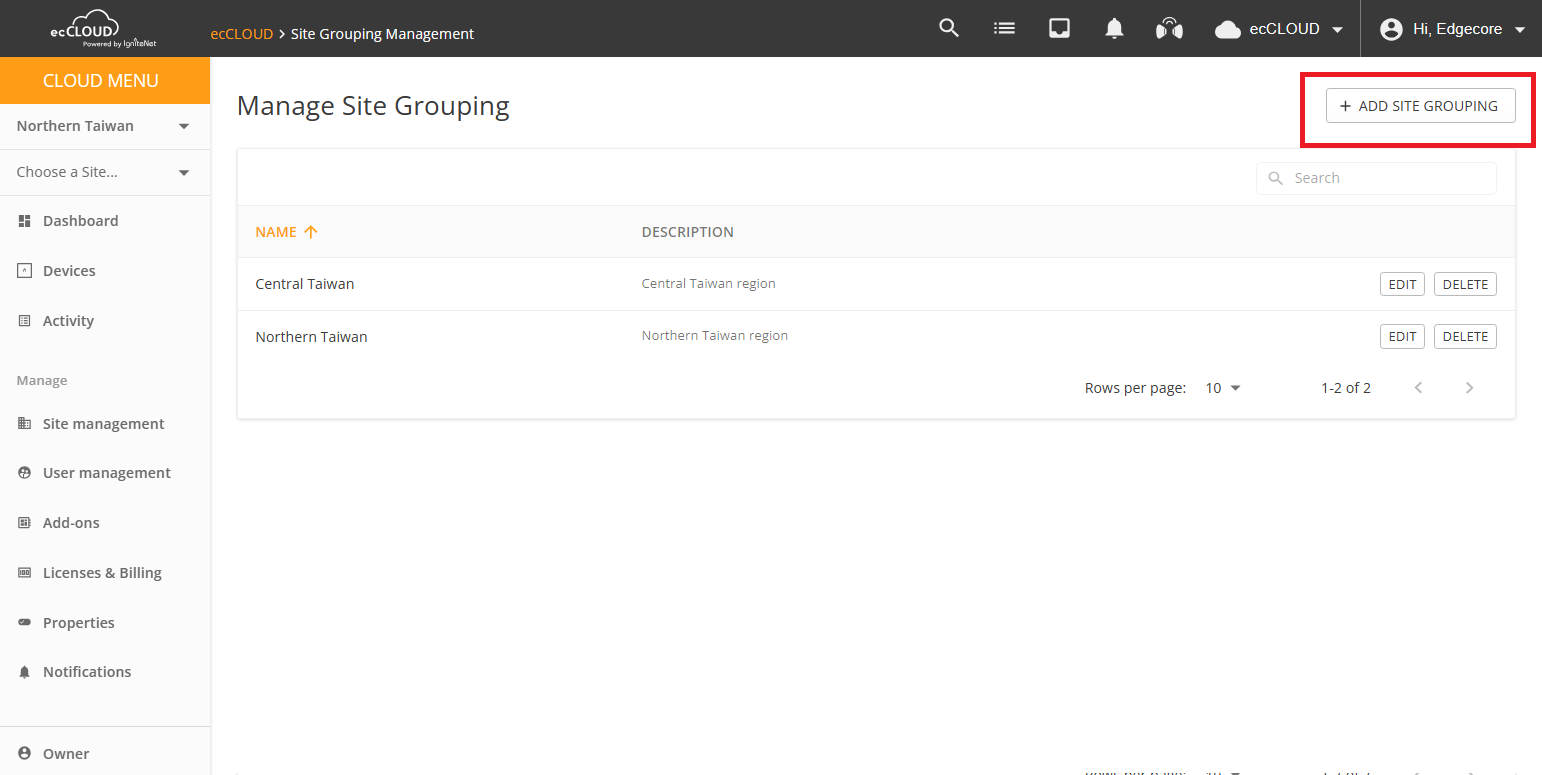 4. Configure Site Grouping name and description.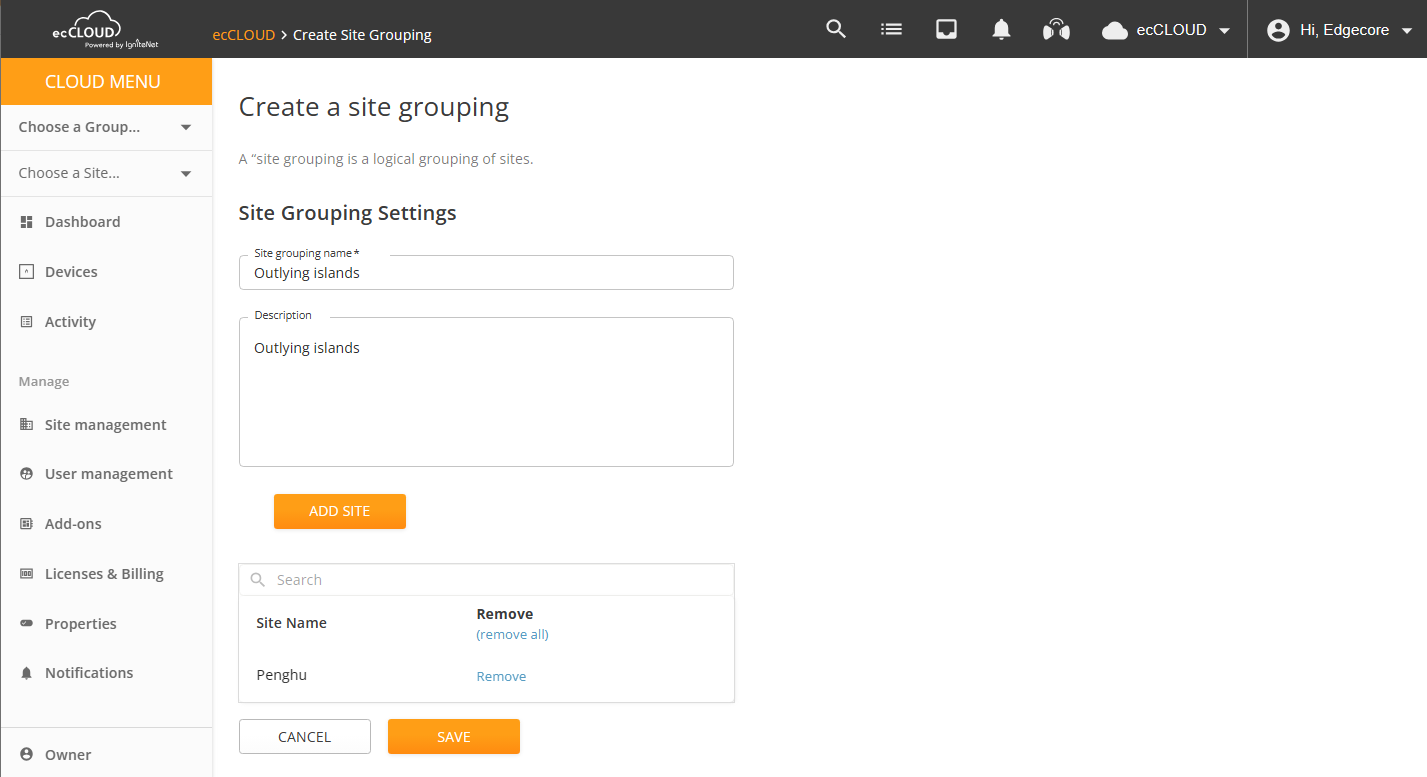 5. Add Sites into this Site Grouping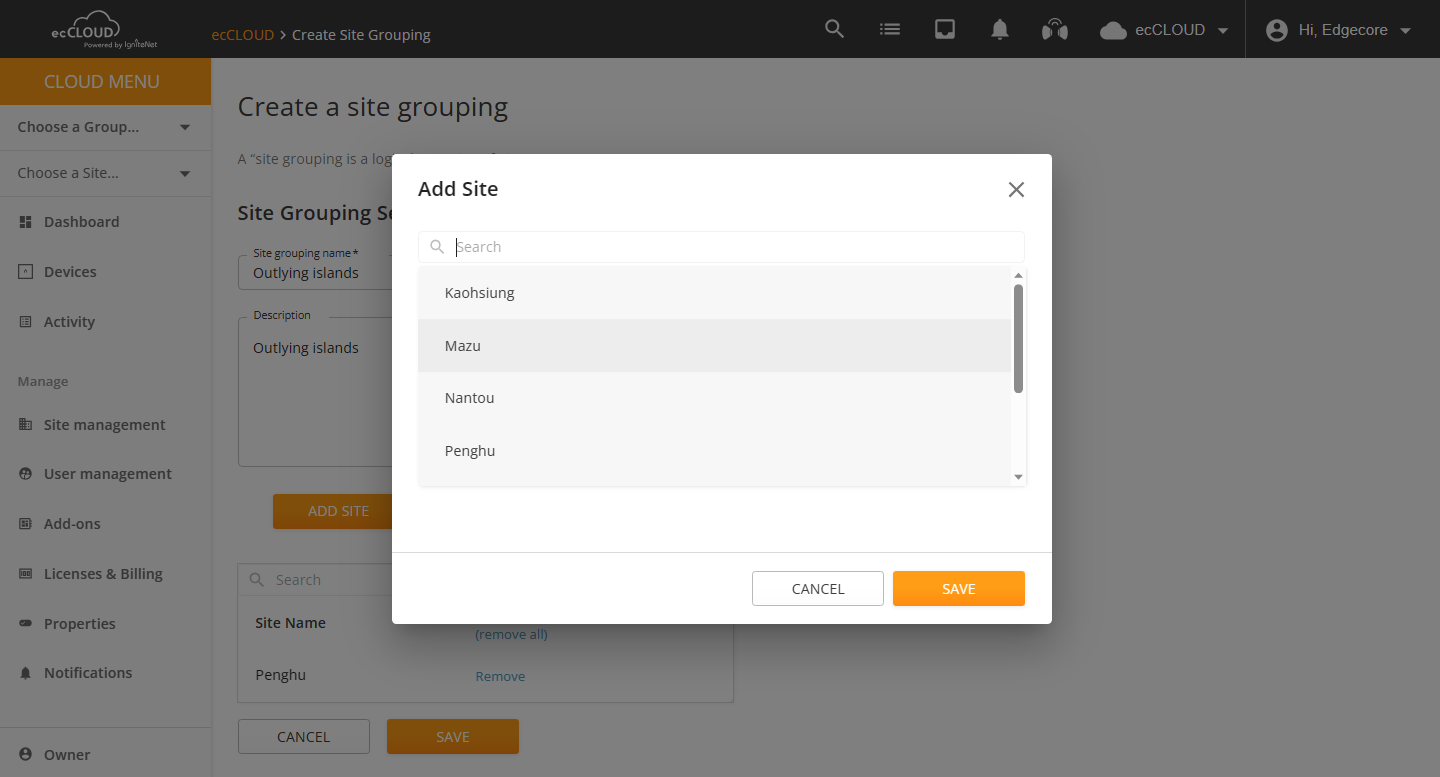 6. Click Save
7. You can also edit or Delete Site Grouping in this page.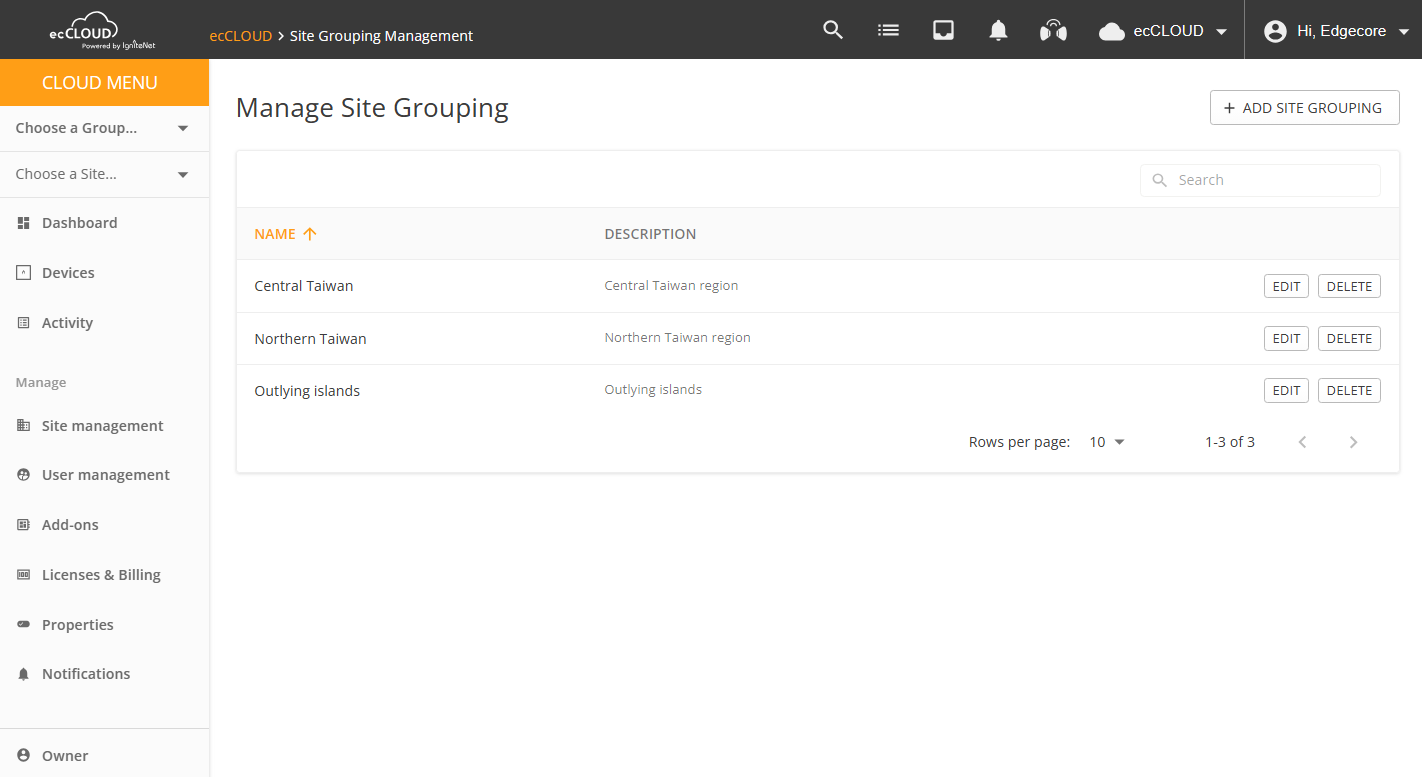 How to switch Site Grouping?
1. Click Grouping selection list on the left side, You can see Site Grouping.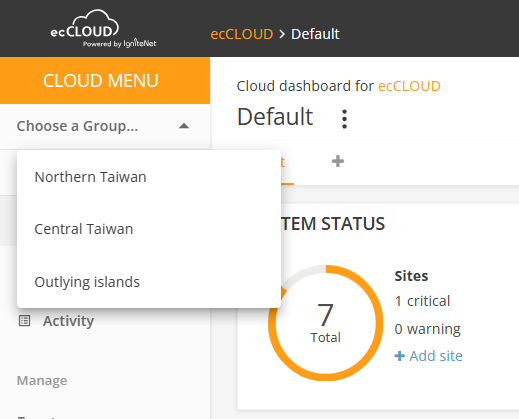 2. Click Site Grouping will refresh page, You can see Aggregated information with several sites.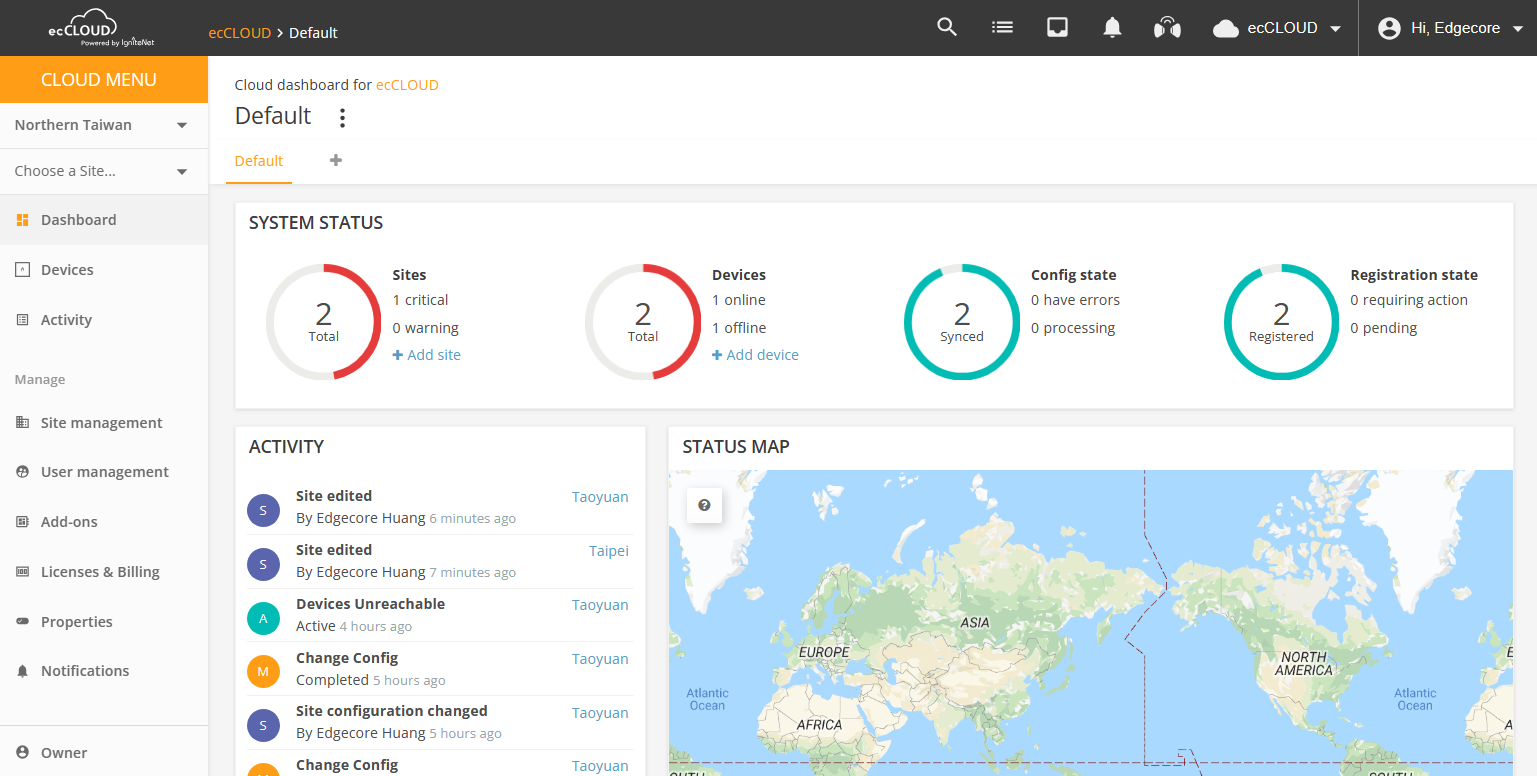 I want to see global view, how to reset Site Grouping?
In Switch Site Grouping drop down list, Click "RESET SITE GROUPING" will return to global view.